Do you want know if an older women can be with a younger man in the Armenian community? Do you want to know if age matters? Do you want to know if it is okay to date an odar? Do you think your newfound love interest will be accepted into the family? What about the Armenian community? Do you think men and women can be friends like Plato? Well, do not go further, for Madaleine Albright has taken the time away from her busy schedule stuffing herself with little children, to come talk to us here at HyeForum!
Here she is giving Henry Kissinger some advice on a broken heart.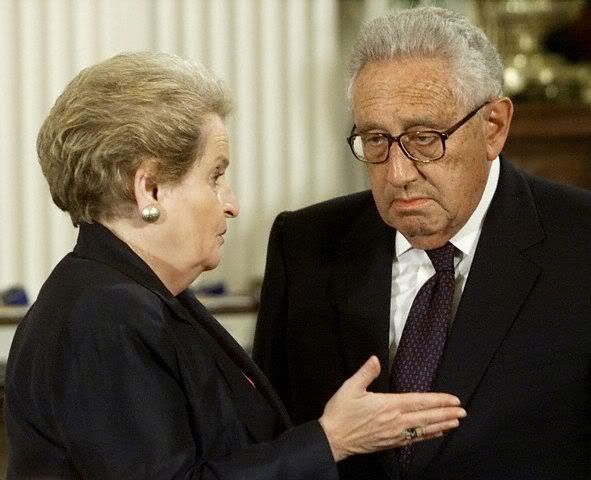 And here she is smiling.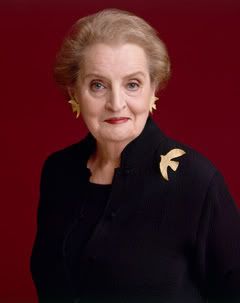 She will now be taking your questions ladies and gentlemen, so if you have them, please post them, as she will respond. However, due to the fact that this may arouse confusion and suspicion, I am relinquishing my account entirely, to Madeline Albright now.
Edited by Anonymouse, 07 August 2007 - 08:17 PM.