Lawmaker Says Armenia Willing To Take Part In Syria Reconstruction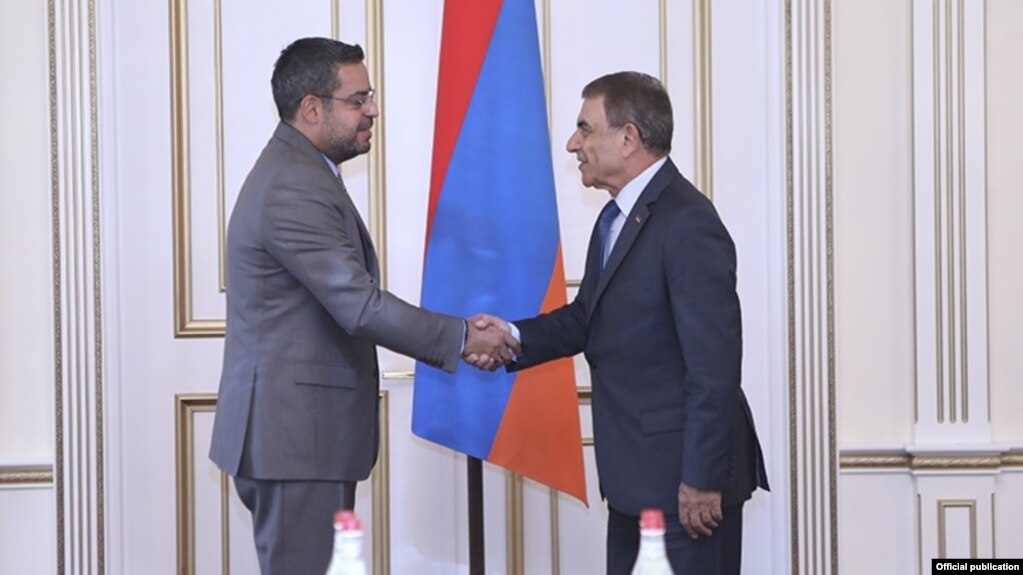 Armenian parliament speaker Ara Babloyan (right) and Syrian Ambassador Muhammad Haj Ibrahim meet in Yerevan on September 3.
Armenia is willing to take part in the reconstruction of Syria, Armenian parliament speaker Ara Babloyan has said during a meeting with the Syrian ambassador to Yerevan, Muhammad Haj Ibrahim.
Aided by the Russian military, Syrian government forces have recently restored control over much of the territory of the Middle Eastern country torn by years of war, and Damascus is now seeking help to rebuild the country and restore its economy.
Russia is seeking greater Western involvement in the reconstruction of Syria. The United States and its allies, however, are tying reconstruction assistance to a process that includes UN-supervised elections and a political transition in Syria. Washington blames Syrian President Bashar al-Assad for the country's devastation.
The hostilities since 2011 have affected a sizable ethnic Armenian community in Syria. Tens of thousands of Syrian Armenians fled their homes, with many of them given refuge in Armenia in recent years.
more:https://www.rferl.or...n/29469541.html