http://www.armeniano...karabakh_flight
Look closely at the picture. It depicts a bird in flight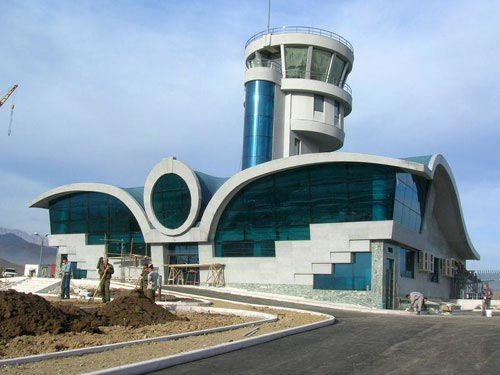 The Civil Aviation Department of the Nagorno-*ara*akh Republic has announced that flights from Yerevan to Stepanakert's newly renovated airport will begin May 9 – a date that also marks the re-taking of Shushi (1994) by Armenian forces.
A one-way ticket for the 35-minute flight is expected to cost 15,000 drams ($41) and will be operated by Artsakhavia Airlines on three 50-passenger SRJ-200 aircraft.
Meanwhile, the Civil Aviation Administration of Azerbaijan says it has a right to shoot down any aircraft flying into the airport as it would violate the no flight zone designated by the Azeris, who see the self-declared NKR as "occupied territory".
And elsewhere we read this;
"Azerbaijan Threatens To Shoot Down *ara*akh Planes"
Yeah!! Sure!! Helicopters have been flying between Yerevan and Stepanakert a hundred times a day for at least 20 years.
Here is the babooni air force
http://www.gattiart....Strikes_DSc.jpg
and this is their ace pilot, ali-snoopy the red baron.
http://upload.wikime..._wwi_ace_lb.jpg
Edited by Arpa, 16 March 2011 - 06:27 PM.