PINXI?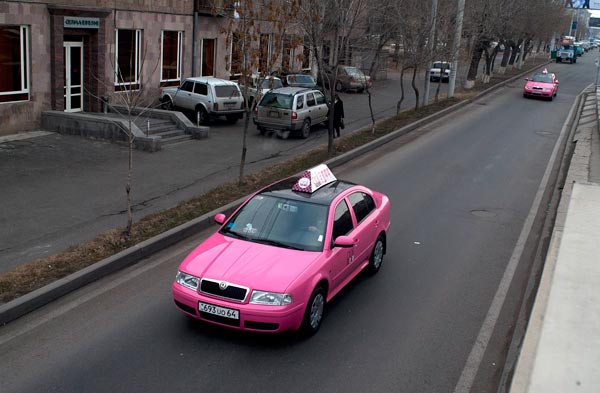 http://www.armeniano...7035/pink_drive
By NAZIK ARMENAKYAN
ArmeniaNow

Since December 23 of 2010 the winter streets of Yerevan have been occasionally brightened up by bright pink vehicles – so far ten of them – representing a Pink Taxi no-smoking service specifically for women and couples; men are "allowed" to ride only if they are with children.
Edited by Arpa, 19 January 2011 - 06:52 PM.