ARMENIANS IN CHILE
The Armenians came to stay, and the famous Armenian spirit did not go unnoticed in these lands: both poet Pablo Neruda and former President Salvador Allende were great fans of Armenian brandy. 
One of the first Armenian families to flee the Genocide and to settle in this "long petal of sea, wine and snow," as Pablo Neruda described his country, were 
the Baloians in 1923
. As the years went by, more Armenians arrived. In the 1940s the Chilean state encouraged immigration, luring even more Armenians into the country. 
At that time, Antranig Baloian was a successful Chilean businessman, who nonetheless deeply loved his homeland. "My dad went to look for Armenians at the National Stadium –where the government had placed the immigrants – and brought them home. There were mattresses everywhere in the hall. He gave them shelter and a job at the factory," recalls Nacho, Antranig's son. There was no formal local Armenian organization yet, and Antranig had placed an Armenian altar in one of the halls of his factory to keep the Armenians united. Thus the Armenian community in Chile was born: "The community was organized by young people," Nacho says. This is also how the "Hai Dun" (the "Armenian house") came into existence, originally envisioned as a meeting place for Armenians. 
Another figure who played a key role in establishing this community was 
Loris Bergamali
, an Armenian immigrant who arrived in Chile in 1935. The Hai Dun came to house a choir, theater plays and Armenian classes. Eventually, it developed into a social club, whose legacy is still alive today. Emilia Almarza Nazar and Federico Folch Couyoumdjian, members of the community's board, say that "Currently, the Hai Dun offers many activities, such as the celebration of Armenian mass, a choice of athletic and cultural activities, Armenian language courses, a choir of Armenian chants accompanied by traditional and western instruments, Armenian culinary classes and celebrations of Armenian holidays."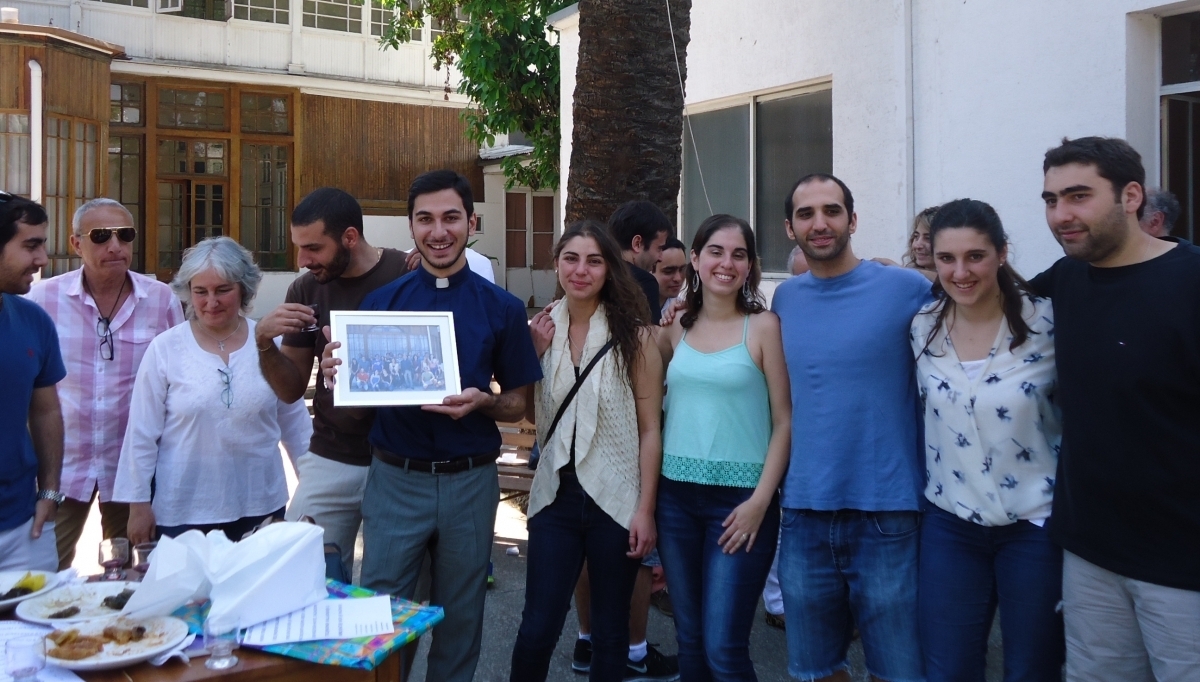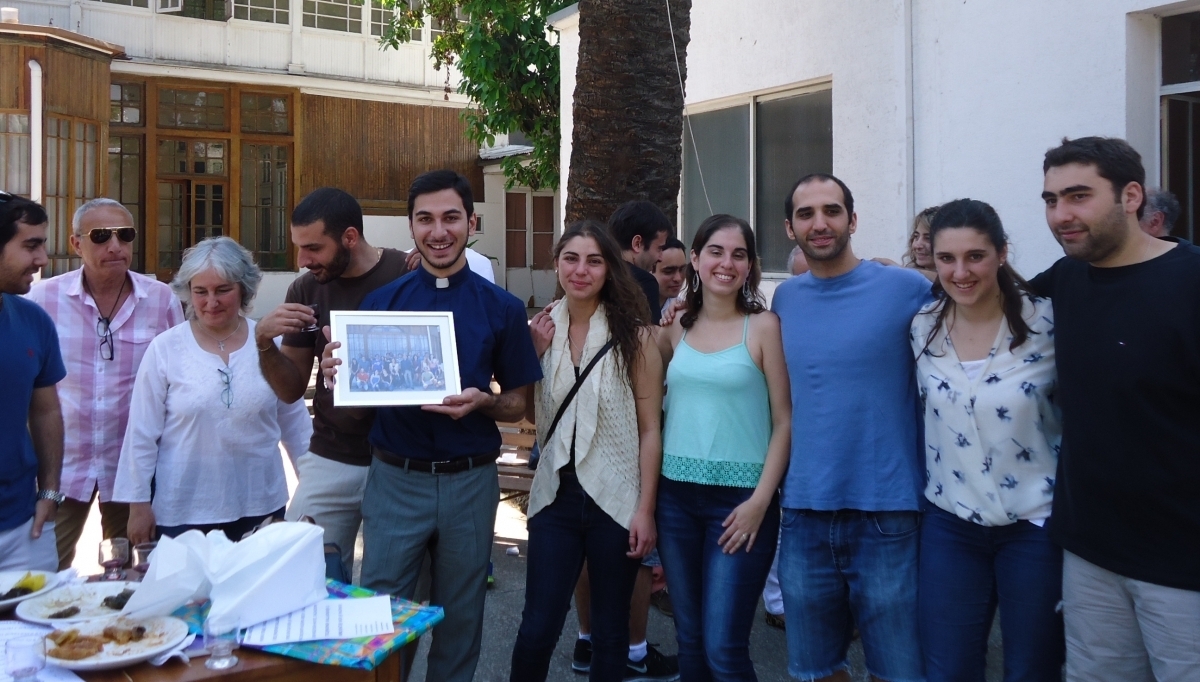 THE YOUNG TAKE THE LEAD
Many years have gone by since the creation of this community, but challenges remain. Retired Vice Adm. Hernán Bergamali Couyoumdjian, president of the community in 2006-2008, says: "We have to make sure the younger people have a good time here, it is important to keep this unity and this Armenian identity. The key is to choose good leaders, young people willing to volunteer their time for the cause." And this is exactly what is happening: the Board is made up of young descendants of Armenians who work to keep the Armenian flame alive. 
The community's current president is Garo Konstantinidis Lotikyan. "For us, being Armenian means being 'living testimony' to a millennial culture, highly influential in different periods of history but on the brink of annihilation after 1915. We have succeeded in keeping our identity and cultural heritage intact even miles away from our homeland, while still blending into the countries that have received us," he says. 
Another key figure contributing to this rebirth is Father Sipan Gevorgyan, who came from Armenia to Santiago two years ago and is the first priest of the Armenian Apostolic Church in Chile. He celebrates Armenian mass on Sundays and teaches Armenian language classes at the Hai Dun.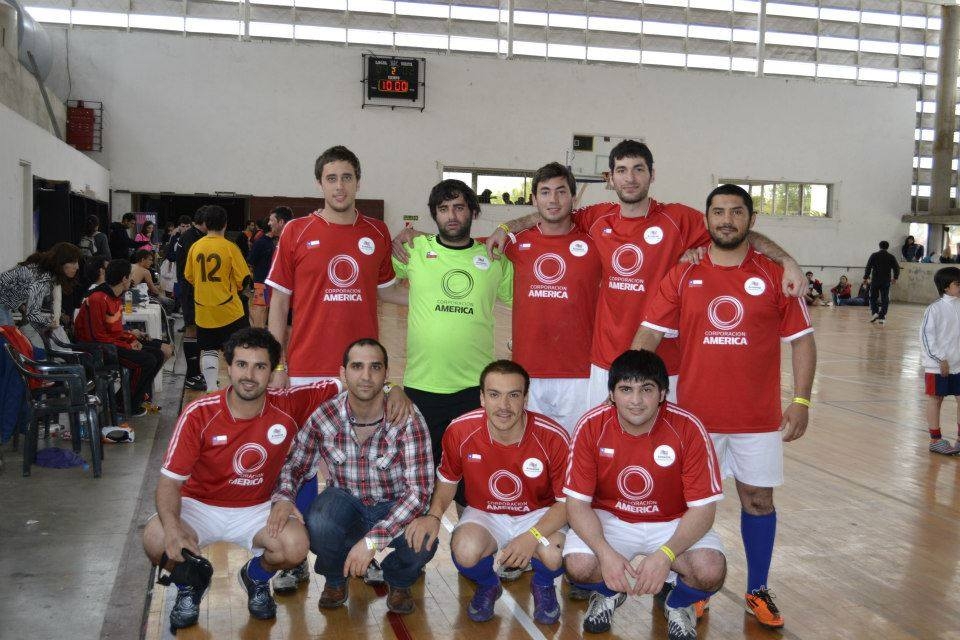 SPORT AS CULTURE
The local community has its own football team called "Deportivo Armenio," kindling the "armenity" flame as the ball rolls. For some years now they have taken part in the traditional Navasartian Games. "This platform has made us blend into the social circuit, giving us the chance to immerse in a fully Armenian atmosphere, an ideal environment to create bonds and forge friendships that have endured through time and are becoming stronger," says Nacho. "We all like being engaged in the diaspora. This makes you break geographical barriers and you feel more multinational. Our goal is to keep on consolidating young people and, at some point, to organize a celebration that would bring the Armenians in the neighborhood together, so they know that little Armenia exists on this side of the world." 
https://auroraprize....enians-in-chile