https://massispost.c...menian-orphans/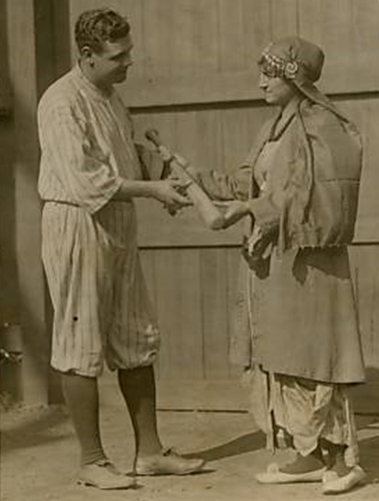 By Hratch Hannessian
In 1920, Baseball Legend Babe Ruth gifted his 50th home run bat to Mile Nouvart Dzeron Koshkarian at the Polo Grounds in New York. Nouvart, a representative of the Near East Relief, received the bat which was auctioned off to benefit the Armenian orphans who had survived the Armenian Genocide of 1915.
Nouvart, the lucky lady who met the baseball legend, was born in the province of Harpoot, Armenia. At an early age, Nouvart was brought to the United States by her parents who were forced to flee Turkish persecution. A successful professional painter in her adult life, Nouvart abandoned her career and devoted her time to spreading awareness about the atrocities that had occurred against the Armenian people.
Although some local newspapers covered the event by printing a picture and a brief description, none seem to have detailed the auction itself.
Read More: