ԽԱՉ
KHACH
At times also written as
ԽԷՉ
KHECH
Please note that the
Է
like in ԽԷՉ is pronounced like the E as in "pet/catch", not like the
Ե
as in Yerevan. We will come back to that..
From Old Armenian խաչ (xačʿ), from Proto-Indo-European *khet- ("stake, picket"). An ablaut of խոչ (xočʿ, "a piece of wood, stone protruding from ground upon which one may stumble, an obstacle") and խէչ (xēčʿ, "prop, stay, on which plants are supported"). Thus, the initial meaning of the word was "stake, stick". The only other surviving cognate is Persian خاده (xāda, "a straight branch; a broom-stick; an oar; a coal-rake; a gibbet")
In addition to the below Ajarian says;
ԽԱՉ= Մահապարտներին վրան կախելու փայտ ,որ յետոյ եղաւ Քրիստոնէութեան նշան. փխբր, Վիշտ, չարչարանք(grief, torture)
Wooden structure used as an instrument to execute those condemned to death, that eventually became a symbol of Christianity. Allegorically- grief, torture, onus/բեռ/burden.
http://spiritlessons...Simionhelp2.jpg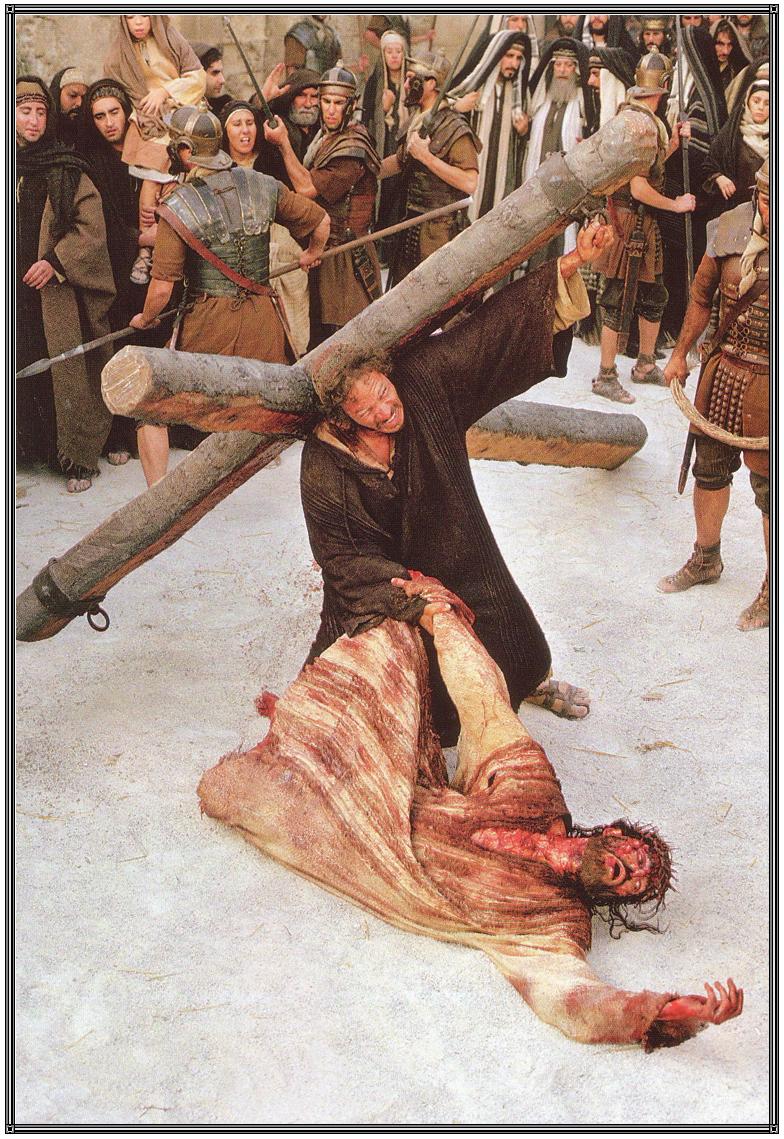 Tau cross
http://rosarycard.ne...s/t_6029_02.jpg
A famous Armenian khachkar at Goshavank
http://upload.wikime...nk-IMG_0454.JPG
Erecting the cross at the church Holy Cross at Aghtamar;
http://axalcxa.do.am/_nw/0/40496.jpg
Of all the derivations below, some very obvious omissions.
Likeռ խաչբառ/crossword, խաչեղբայր/khachegbayr/best man/ գաւոր/թագաւոր( he who holds the crown over the bride and groom), godfather. And AHHH ! a word that we see several times a day about traffic accidents
խաչմերուկ
/khachmerouk/cross road. I have no idea about the origin of the latter word. Is it related to մեռուկ, like all the deaths at crossroads? Like where Sevak died?
Derived terms
աստուածախաչ
բազմախաչ
խաչաբարձ
խաչագլուխ
խաչադրոշմ
խաչադրօշ
խաչադրօշեալ
խաչազարդ
խաչազգեաց
խաչազգեստ
խաչազգեստեալ
խաչալուայ
խաչակալ
խաչական
խաչակառք
խաչակերպ
խաչակերտ
խաչակիր
խաչակից
խաչակնիք
խաչակնքեմ
խաչակրօն
խաչակցեմ
խաչակցիմ խաչակցութիւն
խաչահան
խաչահանու
խաչահանութիւն
խաչաձեւ
խաչամահ
խաչամարտութիւն
խաչայարդար
խաչանամ
խաչանիշ
խաչանկար
խաչանման
խաչանմանութեամբ
խաչանշան
խաչաչարչար
խաչապաշտ
խաչապէս
խաչապան
խաչապսակ
խաչասփռեմ
խաչավերաց
խաչատարած
խաչատեաց
խաչատեսակ խաչատեսակաբար
խաչատիպ
Խաչատուր
խաչաւարտ
խաչափայլ
խաչափայտ
խաչափառ
խաչաքարոզ
խաչգիւտ
խաչելեալ
խաչելութիւն
խաչեմ
խաչենակ
խաչենեակ
խաչեցող
խաչիչ
խաչկրօն
խաչհանու
խաչող
խաչունակ
խաչվերաց
խաչք
խաչօրհնէք
Getting back to;
At times also written as ԽԷՉ-KHECH
Once again, please note that the Է as in ԽԷՉ is pronounced like the E as in "pet", not like the Ե as in Yerevan.
In the Armatakan Ajarian says that խԷչ/khech also means "side". I had known this word, as attested by Hrachya, in the Marash, Zeytun and apparently Kharberd dialects it does mean "side", however later he repents and says the word is in fact խԵչ spelled with the Ե/epsylon, not Է/eta.
TBC- To be continued,. Շարունակելի: Where we see that the cross has not always been an instrument of death and torture, but also of life and comfort.
Edited by Arpa, 07 August 2011 - 01:58 PM.