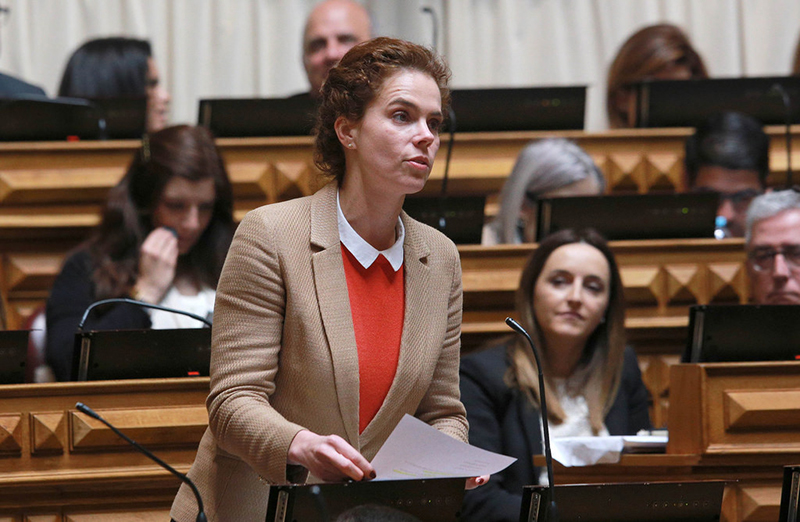 The Portuguese diplomat said that the MP's visit was of a private nature, noting that Portugal's Foreign Ministry posted on its website a notice urging citizens to refrain from visiting Nagorno-Karabakh, according to Foreign Ministry of Azerbaijan.
Portuguese MP Rubina Berardo will be blacklisted  by Azerbaijan~this didn't stop her from making the visit.
During her visit to Karabakh, Rubina Berardo, Member of Portuguese Parliament from Social-Democratic Party,  met with Minister of Foreign Affairs  Karen Mirzoyan.  She was accompanied by Eduard Sharmazanov, Deputy Speaker of the National Assembly of the Republic of Armenia and Gagik Melikyan, Head of the Armenia-Portugal Friendship Group in the Armenian Parliament.
During the meeting, Karen Mirzoyan presented NKR's foreign policy priorities and touched upon the activities aimed at achieving progress in the processes of international recognition of the Nagorno Karabakh Republic and peaceful settlement of the conflict between Azerbaijan and Nagorno Karabakh.
The sides also discussed possibilities of establishing practical ties between the two countries. In this regard, Karen Mirzoyan noted that expanding cooperation between Artsakh and different countries would essentially contribute to stability in the region.