'Mother Armenia,' The Woman Behind Yerevan's Iconic Statue
https://www.rferl.or...SxZpTBSQIn4V4j4
In the autumn of 1960, Yerevan local Genya Muradian and her mother headed out for a shopping trip in central Yerevan that would change the face of their city.
As the two women waited in line to pay for a bag of tomatoes, Muradian noticed a mustachioed man staring at her with such intensity that the frightened teenager pointed him out to her mother. Her mother then placed the tomatoes back on their tray and strode out of the store, gripping the hand of her strikingly beautiful daughter.
Outside on the street, the man approached the two, apologized, and explained himself.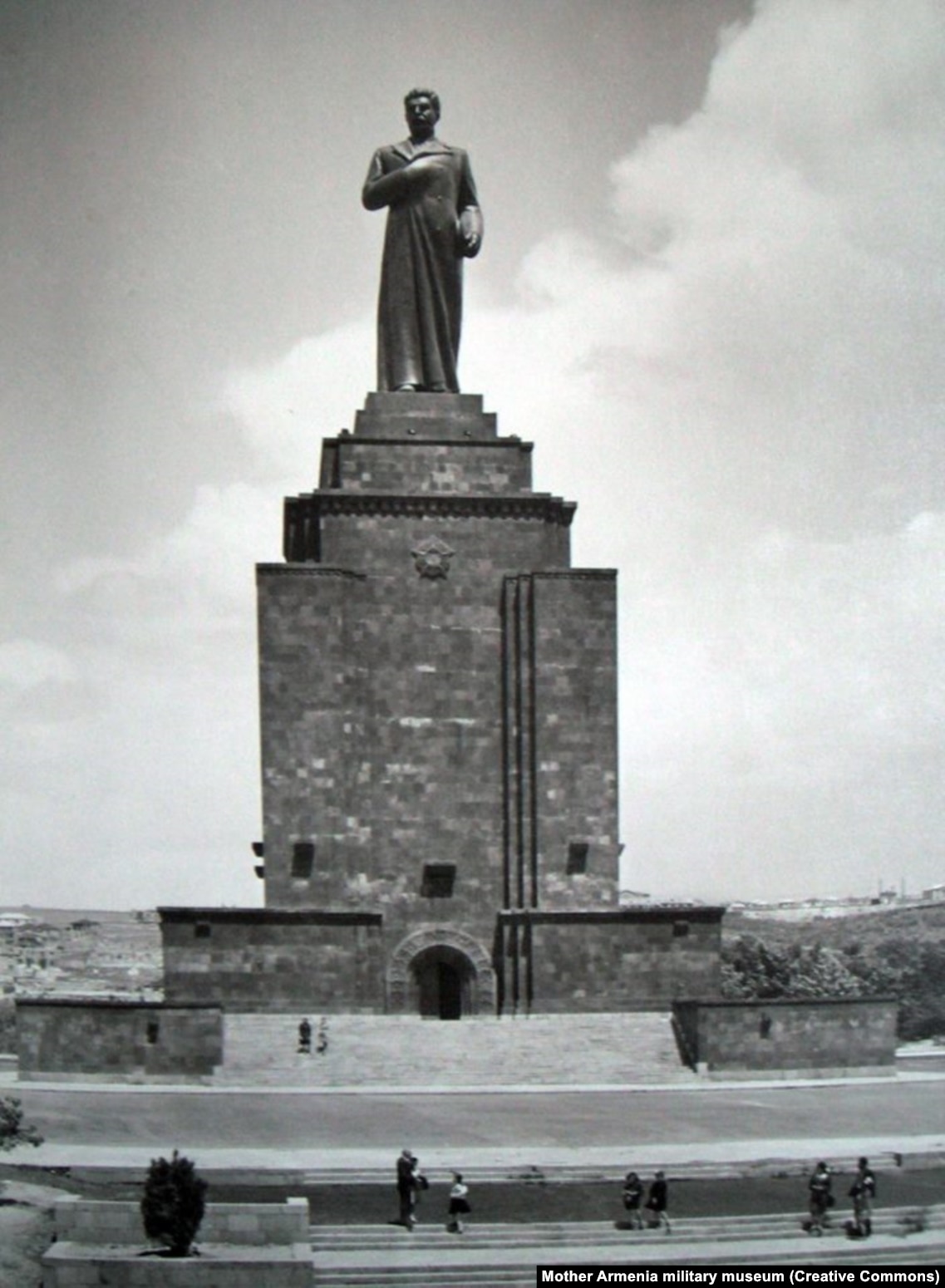 A 50-meter-high monument to Soviet dictator Josef Stalin that was unveiled in Yerevan in 1950. In 1961, the bronze Stalin was pulled down but the plinth remained.
The man's name was Ara Harutyunyan and he had recently been commissioned to create a sculptural epic that would replace Yerevan's Stalin monument. The artist was looking for a woman who could visually represent the power of motherhood and the "Armenian motherland" and in Genya Muradian he believed he had found exactly that archetype.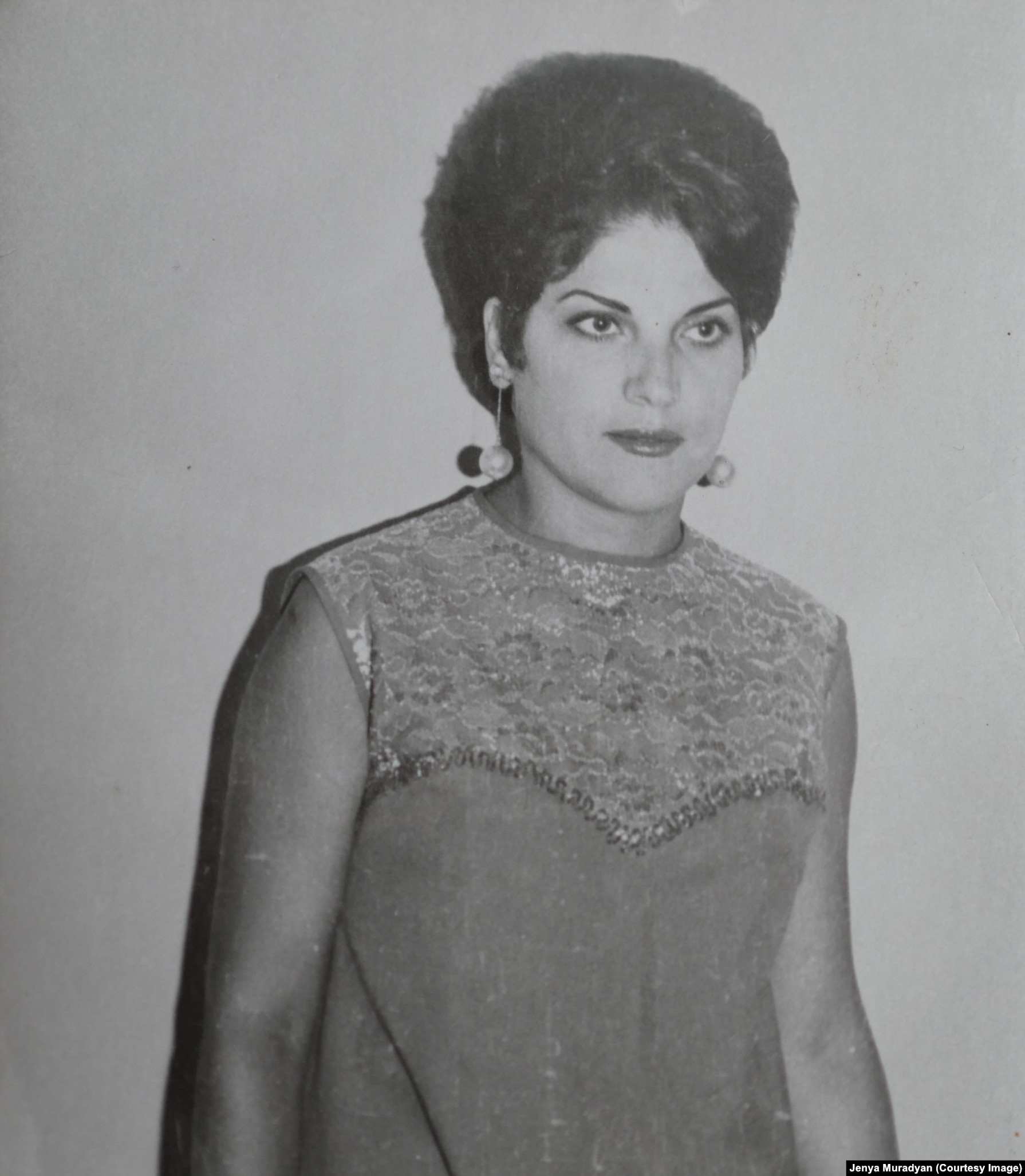 Sixty-one years after that encounter, the 78 year-old Muradian, who today lives in a central Yerevan apartment, explained what happened after the strange encounter.
"My mother immediately refused. Then the sculptor said, 'OK. Well, if you change your mind, here's my phone number.'"