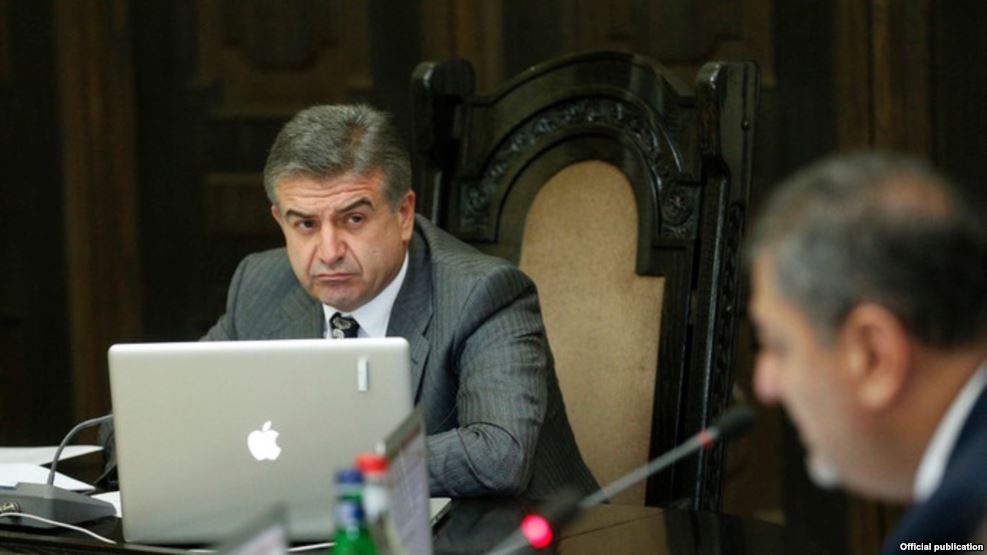 New Armenian Cabinet Vows Major Reforms
YEREVAN (RFE/RL) — Armenia's newly reshuffled government has released its policy program that pledges to help speed up economic growth through a tougher fight against corruption, better tax administration and "equal conditions" for all businesses.
The program adopted at a cabinet meeting in Yerevan late on Tuesday will be sent to the Armenian parliament on Thursday. Its approval by the National Assembly will amount to a vote of confidence in Prime Minister Karen Karapetian's cabinet.
"I am instructing everyone to pay special attention to the program's implementation," Karapetian told ministers. "We are going to be accountable."
https://massispost.c...-major-reforms/