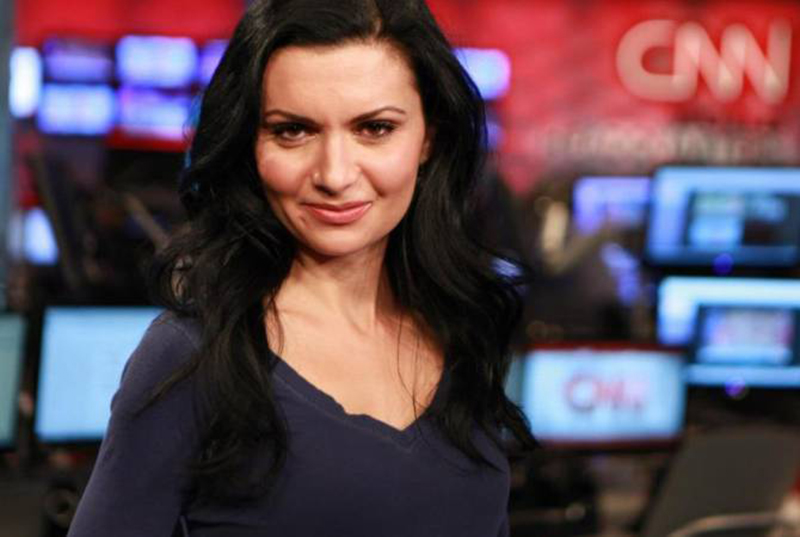 Bulgarian Reporter Demands UN-Led Investigation Over Aliyev's International Crimes
YEREVAN (Armenpress) — Former reporter of Bulgarian Trud daily Dilyana Gaytandzhieva who was dismissed from her job on August 24, assures that Azerbaijan and Aliyev's administration stand behind the decision of her dismissal. Dilyana Gaytandzhieva encountered troubles following her article revealing arms supplies by Azerbaijan to terrorists by diplomatic flights.
In an exclusive interview with Armenpress Dilyana Gaytandzhieva presented details over the case. The reporter tells that on August 23 she was called to the National Security of Bulgaria.
"A Bulgarian National Security officer called me and invited to their office, where I was interrogated over my source of investigative journalism. I told them how I got that confidential document, but refused to unveil the source, since I am not obliged to do that", Dilyana Gaytandzhieva tells.
A few hours after Dilyana Gaytandzhieva left the National Security Agency, she received a call from Trud daily.
"A few hours after the interrogation I received a call from the secretary of my office, who asked me to come to the office after the working day finishes. I went to the office and was informed that I am dismissed without any explanation. I did not even meet with the editor-in-chief.
I am convinced that influential people stand behind all these, and those people are not only from Bulgaria. This is not a personal issue, it refers to Azerbaijan which supplies terrorists and countries that are involved in the supply chain with arms by its state-run airline", says Dilyana Gaytandzhieva.
"Following the publication of that article the embassy of Azerbaijan made a complaint, saying that my article is directed against their country. Yes, it's directed against them and all those involved in that deal. The Azerbaijani embassy called on investigating my activities and now, instead of investigating the criminal activities of supplying terrorists with arms, they are trying to find out my source of information", the Bulgarian reporter told Armenpress.
Read more: