YOU ARE ALL WELCOME TO POST ANY SOVIET POSTER. SOVIET ARMENIAN POSTERS ARE MUCH WELCOMED.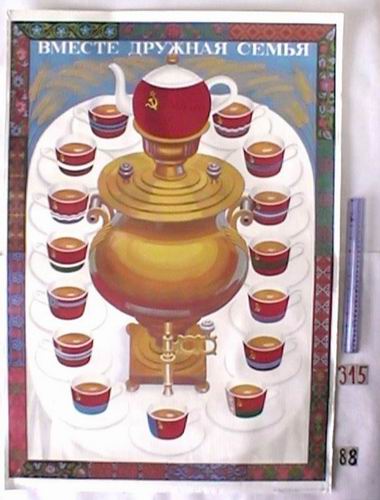 This poster shows the whole UNION helping out all the republics of the USSR. Russia is in the front. Armenia is all the way on the top to the left of the big pot. Right next to the stout.
Edited by XxSipanxX, 07 December 2003 - 06:14 PM.