Hetq
Young Man from Diyarbekir Seeks Descendants of Armenian Forefathers Who Migrated to Yerevan in 1915.  
15:34, July 6, 2014
Tatev Grigoryan
We met 19 year-old Yakup Ece in a Diyarbakir coffee shop by chance several days ago.
Yakup works as a waiter in the largely Kurdish town in southeastern Turkey.
The young man approached us, asking if there were Armenians in the group. Yakup told us that his forefathers were Armenians.
"I was born in the Kulp district in Diyarbekir Province. We have Armenians roots. My grandfather's father was Armenian. In 1915, there was my great grandfather and his four brothers. They killed one of them. Two remained and converted to Islam. The other two migrated to the town of Yerevan. From that day on no contact was possible. It was only 30-40 years ago that a letter reached us from Yerevan. The old folk say that letter was lost. Others say it was snatched away by some villagers and never returned. Still others say that one of our elders tore it up. Whatever the story, what is certain is that a letter arrived from Yerevan," Yakup tells me.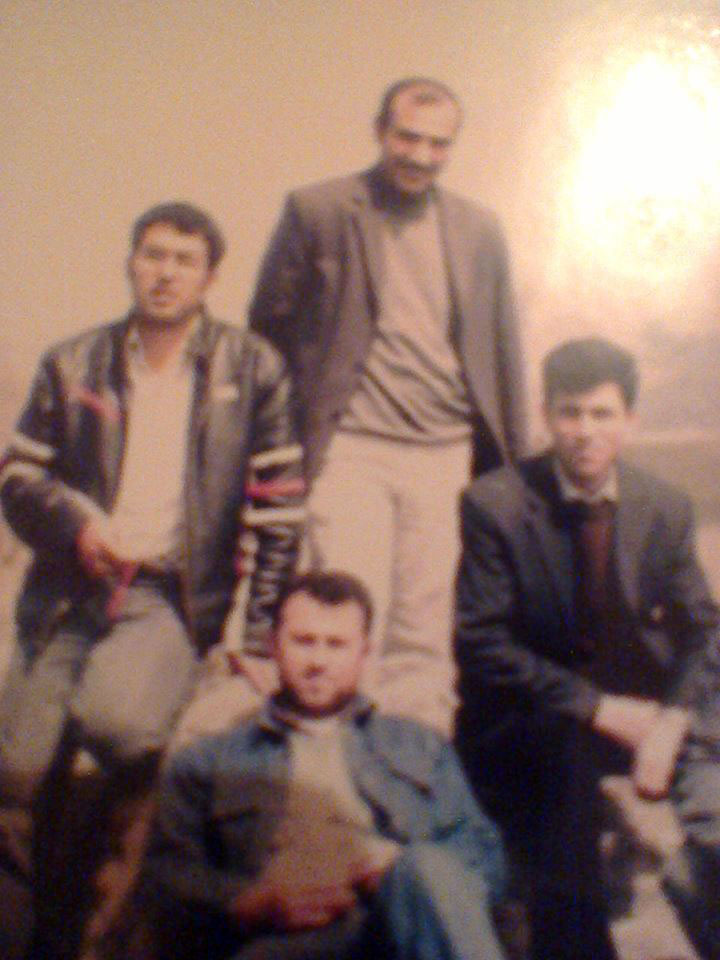 Standing – Jelal 
Ece
. Sitting on right – Yakup's father 
Shemsetin 
Ece
. Seated on right – Uncle Ismet 
Ece
.
Once the letter arrived, Yakup's uncle and great uncle decided to find their relatives in Yerevan. The young man says that many in the family were opposed to such a search out of fear.
"Now, however, our family's only desire is to find our relatives and once again live in unity and harmony," Yakup says.
The Ece family is from the Khia tribe (Armenian – Khiank or Khian).
According to the Armenian Condensed Encyclopedia, the tribe lived in the Khoulp (Koulb, Koghb) district located in the Genç Sanjak in the Vilayet of Bitlis. The center was the village of Parka in the valley of the Talvorig River. The village's name has since been Turkified to Salkemluh (Kurdish – Fikreh).
The website akunq.net says that the local Armenians suffered heavily during the 1894-1894 Hamidian Massacres and that in 1915, after putting up a stiff resistance, most survived and fled to eastern Armenia. Their descendants now mostly live in the areas of Ashtarak and Talin in Armenia.
Yakup says that he learnt of his Armenians roots from the elders of the clan when the issues were spoken of at family gatherings and celebrations. They would talk of the Genocide – who dies and who survived.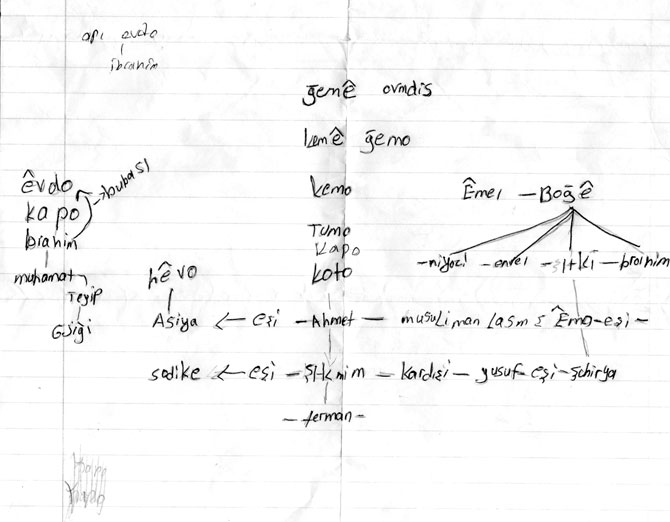 Ece
 family tree 
The young man says the Ece family never hid their Armenian roots and was never embarrassed of the fact. But information was scare regarding where to look. Yakup says he would ask any foreigners who came to the café if they were Armenian. Nevertheless, the desire to reconnect with his relatives is strong. He knows the names of his great grandfather and his four brothers. He's even tried to draw a family tree.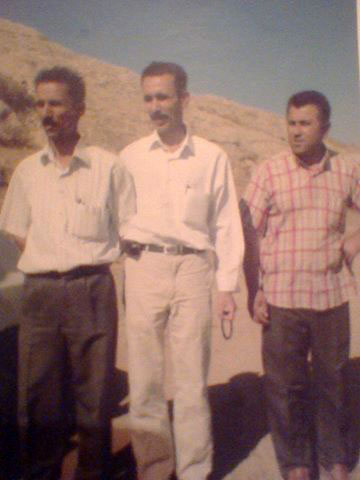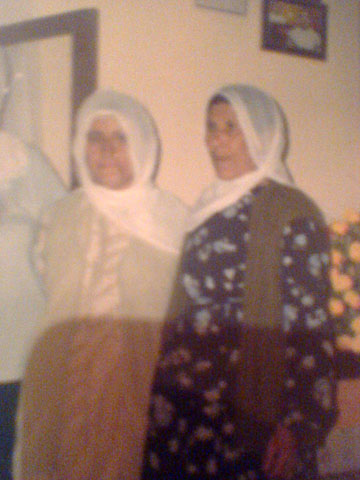 Right – Yakup's father Shemsetin 
Ece
. The others are uncles – Mehmet Nouri 
Ece
 (middle), Mehmet Halit 
Ece
 (left)
On right - Senia 
Ece
; who has Armenian roots. On left – paternal grandmother; not Armenian. 
"In 1915, all the womenfolk were killed. Only the men survived. My great grandfather Ahmed converted to Islam and remained in Kulp. Kapo died. We never had information on the two people mentioned above. They migrated. But they are alive. And Hevo is Yakup's mother. We know nothing about the rest," he says.
Young Yakup is serious about connecting to his past and finding his surviving relatives in Armenia. He told me that he often visits his native village and talks to relatives to glean any new information he can.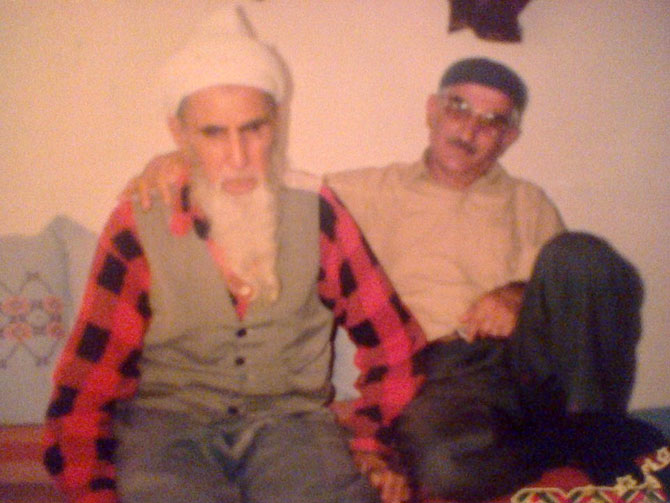 On left – Grandfather Yousouf 
Ece
; his father was Armenian. At a young age he converted to Islam.
Yakup has been joined in this quest by his uncle Aziz Ece. They want the press in Armenia to assist them in their search and make the following pleas:
"I am calling on the people of Armenia. If your antecedents migrated from the Kulp Distarict of Diyarbekir please get in touch with us. We only wish is to locate you and live together again. Muslim, Armenian, Kurd or Armenian; it doesn't matter. What is important is our humanity. Our religion and language may be different, but, in the end, our great grandfathers were the same men and we carry the same blood."
Top Photo: Yakup Ece