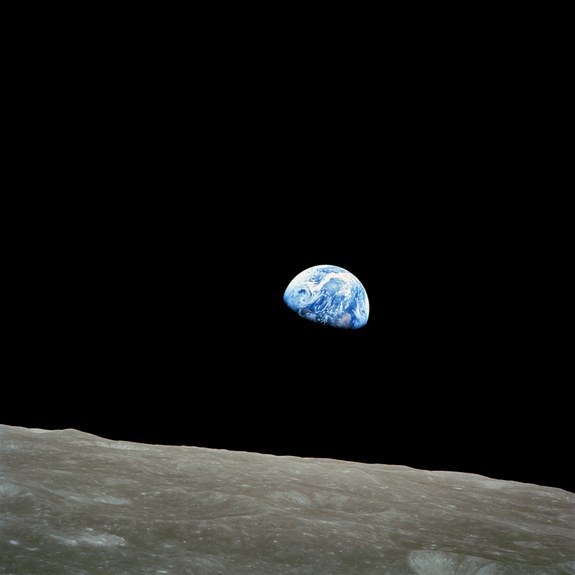 Earth is hanging in space like a....remember next time you stamp your feet on ground..
you might topple earth causing it to wobble and shake..after all human feet stamping is
what causing the earthquakes..be gentle to earth and to your neighbors.
NASA PHOTO
View of Earth if your are standing on the moon with the sun behind you.
Edited by man, 04 February 2013 - 09:21 PM.