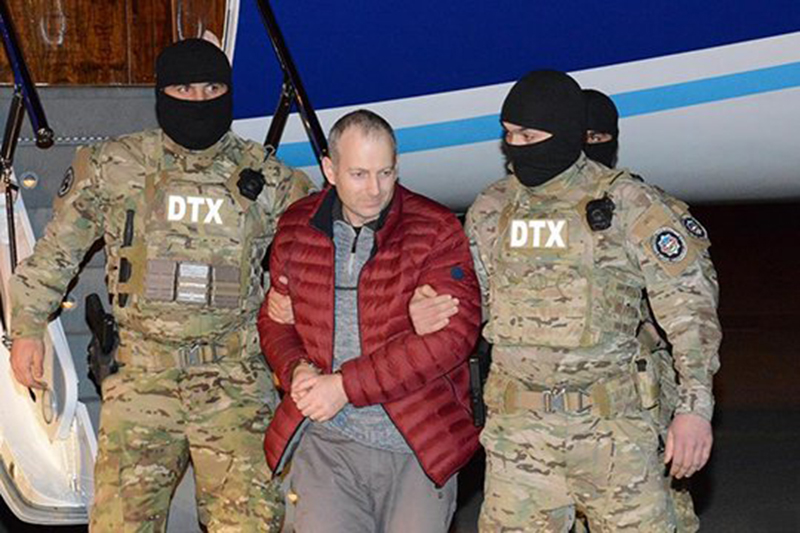 Armenia Slams Belarus for Blogger's Extradition  
YEREVAN (RFE/RL) — Armenia on Wednesday strongly condemned Belarus, a fellow member of two Russian-led alliances of ex-Soviet states, for arresting and extraditing to Azerbaijan a Russian-Israeli blogger who has repeatedly visited Nagorno-Karabakh.
A senior member of the governing Republican Party of Armenia (HHK) lashed out at Belarusian President Alexander Lukashenko and said Yerevan should seek Belarus's expulsion from one of those blocs: the Collective Security Treaty Organization (CSTO).
The blogger, Alexander Lapshin, was flown to Baku late on Tuesday immediately after Belarus's Supreme Court upheld a lower court ruling authorizing his extradition to Azerbaijan because of his trips to Karabakh. Lukashenko, who has ruled the former Soviet republic for more than two decades, predicted such a verdict late last week when he strongly defended Lapshin's arrest in Minsk.
"The persecution of Alexander Lapshin and his extradition to Azerbaijan is a gross violation of human rights and fundamental freedoms of speech and movement, which once again demonstrates the existing gap between dictatorship and democracy," said Tigran Balayan, the Armenian Foreign Ministry spokesman.
Balayan expressed confidence at the same time that the precedent set by the Belarusian authorities will not discourage more foreigners from visiting Karabakh without Baku's permission. "It is beyond doubt that the flow of political and public figures, artists, journalists and tourists to Artsakh will not stop but will multiply," he said in a statement.
Read more:
https://massispost.c...rs-extradition/
Edited by onjig, 11 February 2017 - 09:13 PM.